I don't know about you guys, but the Met Gala "red" carpet is my favorite of the red carpets! It's a time to be daring with your hair, your makeup, your GOWN! Artistry, architecture, and fashion come together to create some of the most stunning looks of the year.
I definitely let out a few gasps last night. Here are a few looks (hair + makeup or the COMPLETE look) that stood out to me the most.
Lily Collins. Micro bangs, black blunt bob, and classic beauty makeup with a twist. I love that her makeup artist gave her that sassy asymmetric brow and mixed a black eyeliner with a burgundy lipstick to create that custom lip color. Love EVERYTHING.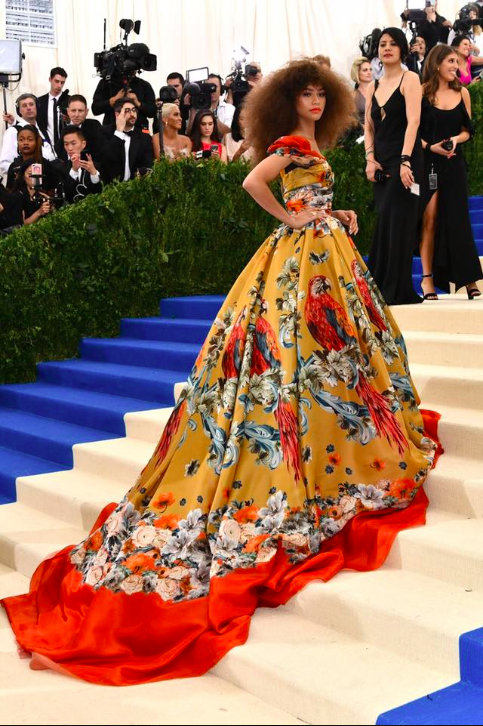 Zendaya. Her hair, perfect glowing skin and red lip are definitely the focus. It's so beautifully executed and she is quickly becoming someone I look forward to seeing on the red carpet.
Sarah Jessica Parker. I want to pet that hat, and I would totally wear it while just hanging around the house doing dishes. But other than the hat, that fishtail braid SJP is rocking is pretty amazing. One thing I always love about her is that I know she won't be boring. She is well into her 50s and homegirl is still on trend (hello slicked back hair and thigh high stiletto boot). Her makeup is always beautiful, always that smokey eye and glowing skin. I don't know if anyone else saw her talk about her dress, but it's actual painting canvas material and it's entirely hand panted by the designer. Stunning.
Cara Delevigne. What do you do when you shave your head for a movie role...you obviously paint your head silver and add Swarovski crystals. Her makeup so so subtle and fresh with the focus on her hair (or lack thereof). That's a hard thing to pull off, but she did! Bald has always been beautiful, but she takes it to another lever. Get it, Cara.
Hailee Steinfeld. I love that she skipped the jewelry and let her hair and makeup be the focus and compliment to her military inspired gown. That severe top knot was a huge trend last night. Some I liked, some were a little too sloppy and "I just rolled out of bed" for my liking (I'm talking about Miss Giuliana Rancic). I love that her makeup artist kept her signature thick brows and baby face soft and did this huge graphic liner with gold accents. Her whole look worked so well together.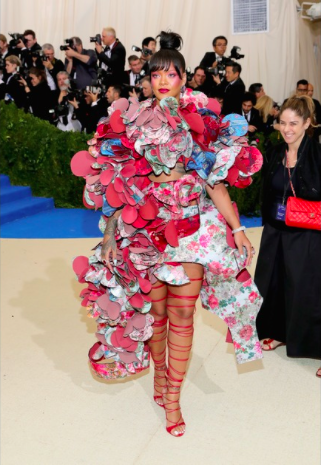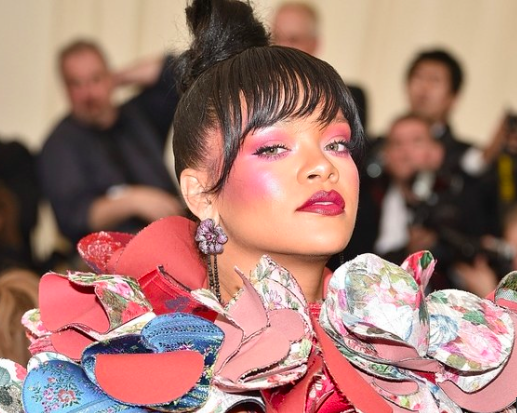 Rihanna. She definitely stole the show. Her dress was the epitome of what the Met Gala represents and her hair and makeup were beyond. That top knot with the wispy bangs kept her hair from competing with that dress (because, let's face it, there is no competing with that dress). Her makeup was heaven. Her fuschia blush fusing with her eyeshadow and that lavender highlight...stop it RhiRhi!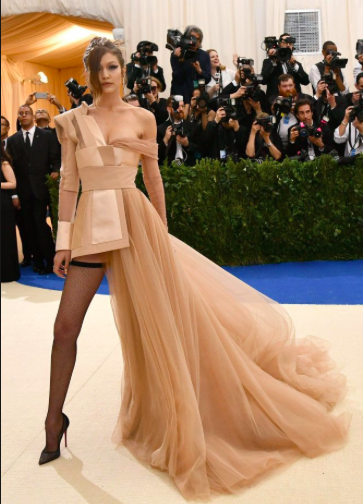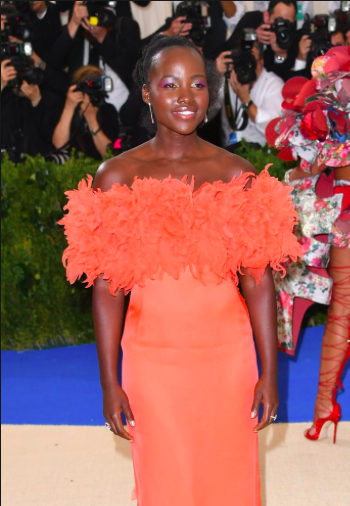 Honorable mentions. Gigi Hadid, Nicki Minaj, Kendal Jenner, Kerri Washington, Blake Lively, Kate Hudson, Kylie Jenner, Lupita, Joan Smalls
Did we miss anyone you thought should be on the list? Who did you love? Who did you hate? We would love to hear your thoughts! xoxo